Things to Consider for Those Who Will Go Abroad for the First Time
No matter how many cities you discover in the country, going abroad for the first time has always been a different and exciting experience! Preparations to live this experience, of course, raises many questions. If you are counting the days to meet different cultures and say, n What are the things to consider when you go abroad? Alın, just take a deep breath, relax and take a look at the list of advice we will prepare for you!
Where Should the First Overseas Trip Be Made?
If you are looking for an answer to the question nereye Where should I make my first overseas trip? Öncelikle, let us help you immediately: Decide what you expect from your trip! Enchanted by architectural wonders, disappearing in nature, or being involved in the movement of mega cities? In addition, ask yourself how comfortable you feel about meeting a different culture. Are you looking for comfort or can you deal with mess and pollution? These criteria can help you find the location you are looking for by limiting the country options to your destination. You may also be making your first trip abroad for your honeymoon. If you want to take a look at the honeymoon proposals abroad, our article is ready to help you!
Complete Your Reservations and Don't Miss the Opportunities
As soon as you set your yearly holiday date, you can start looking for airfare and find cheap flights using early booking opportunities . By planning your trip date outside of the public holiday dates, you can both make a journey that suits your budget and not experience the crowds of tours. You can also catch tickets for more flexible prices on Mondays, Fridays and Sundays. You can also select all the locations you want to go and book your accommodation in advance and have the chance to capture the room with this amazing city view.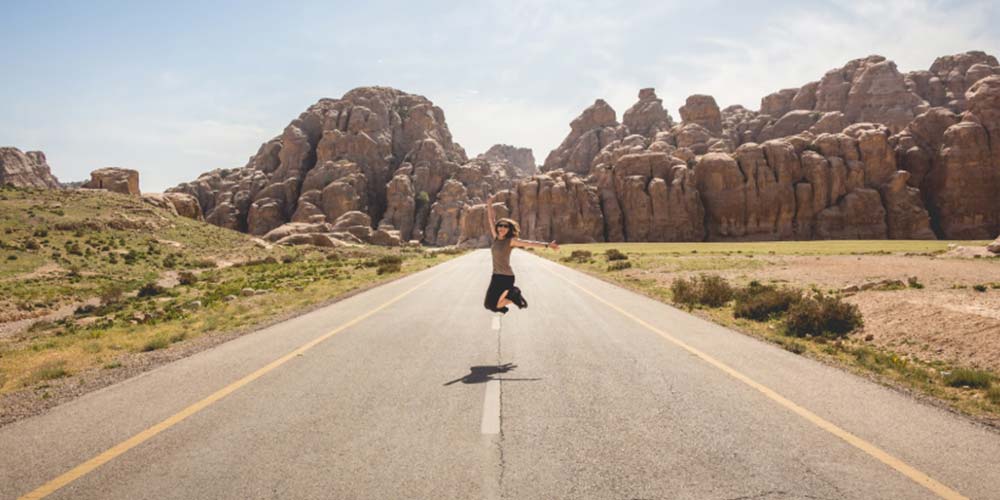 Plan Your Budget to Navigate as You Want
It is very important that you compare the difference between your local currency and the exchange rate of the country you are traveling to. In order not to be in a difficult situation during your trip; You should take foreign currency before you travel, taking into consideration the cost of your accommodation, museums or city tours you will take part in. Covering your travel expenses using a credit card is also a safe option. However, it is a good idea to have some cash with you for the museum entrance or café.
Check Visa Requirements to Avoid Last Minute Surprise
You should find out if the country you want to visit requires visa for Turkish citizens or if so, what are the visa requirements? You can easily obtain this information from the consulate or intermediary company of the country you want to go to. Visa-free countries do not require a visa when you enter the country or you can easily obtain a visa at the door. This means that you will have fewer procedures when traveling abroad.
Another thing to consider is to check the validity of your passport before applying for a visa. You must ensure that it is valid for at least 1 year from the date you apply for a visa.
Do a Deep Research
Maybe because of what you have read and watched, you know like the back of your hand. You can identify historical sites and popular locations by reviewing a travel guide or reading experiences on blogs. You should investigate the distance between these places. It is a nice solution that will save you time to visit all the points close to each other so that you can visit all of them without haste during your stay in that country. You can also consider renting a car if the places you want to visit are far from each other and you prefer a more comfortable journey instead of public transport. Rent a vehicle before going abroad,
There will be many tastes as well as places to see! So do not forget to try the local tastes of the city. Find out in which restaurants you can find gourmet delicacies. It can also be sad to learn that you've missed the most entertaining festival after leaving a city. Therefore, we recommend that you remember to see which celebrations or concerts are on your ticket dates.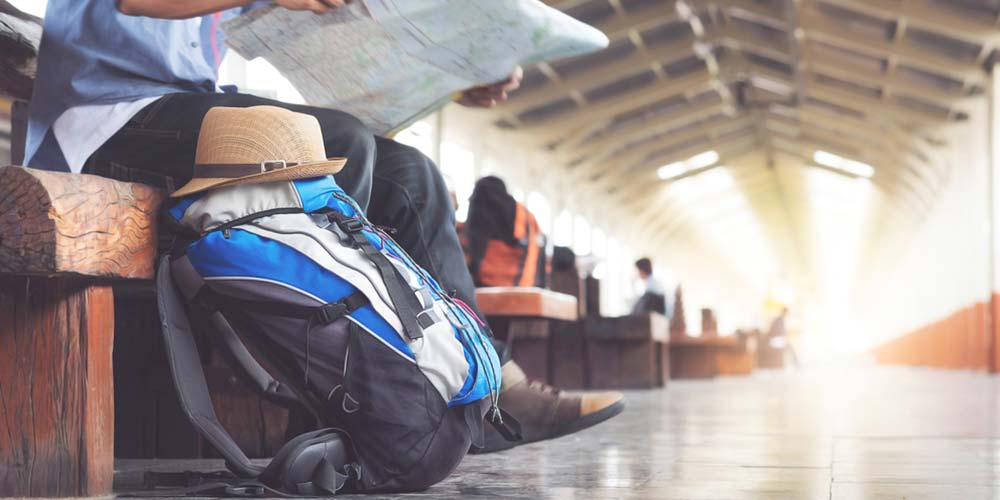 Enjoy Free Travel
Orum I don't speak a language or want to go to a country where English is not widely used. In this case, what should I do to go abroad? "Often" You can go by tour. "Was given the answer. However, with all the new possibilities offered by technology, you can explore the country you want with the help of your smartphone without having to be connected to tour programs. If you do not want to get stuck in the language barrier, Google Translate or Microsoft TranslateYou can translate your mother tongue to any language through digital platforms such as; With this feature you can also enjoy the pleasure of socializing. When buying water from the market, you can use label converter programs to avoid confusion with soda. In the meantime, we recommend that you keep a portable charger in your bag in case your phone runs out of charge.
Secure Yourself
You should be careful to find a hotel in the city center in the safest location of your destination. It is also an option to stay in places where there is a lot of crowd and people's movement, such as the metro station. After all, you are on holiday; you may want to explore the city not only during the day, but also during the night. For this reason, it is very important that you choose a hotel where you can go out safely and get to the transportation means for a night city trip. In order to prevent unpleasant events such as theft, you should take care to carry a cross-strap or waist bag with you and not to use a backpack. Another measure you can take in this area is crowded areas such as restaurants or squares in the back of the chair or leave your bag on the floor.
In addition to all the mishaps you may encounter, you can secure yourself with MAPFRE Visa Overseas Travel Health Insurance against any problems you may encounter regarding your health . Is abroad travel insurance compulsory? Gib Yes, travel insurance is among the documents required to apply for a visa when traveling abroad. But you can see it not only as an obligation, but as assurance. Travel Health Insurance will support you in case of illness or accident. You don't know how the climate you are going to affect or what you will encounter. However, MAPFRE Insurance provides you with complete assurance against any setbacks you may encounter.
How to Move: How to Choose a Suitcase?
It is useful to read the baggage allowance on your flight from the website of your preferred airline. Generally, the bag you will take with you on the plane is expected to have certain dimensions and weights. You should take care to ensure that the size of the bag you want to buy is within these limits and that there are no more than 1 liter of liquid and nail clippers in the bag separated by 100 milliliters. If you are thinking of renting a car or taking a taxi in the country of destination, you may choose to take your suitcases with you. If you plan to stay in hostels and move frequently, you can use a large backpack.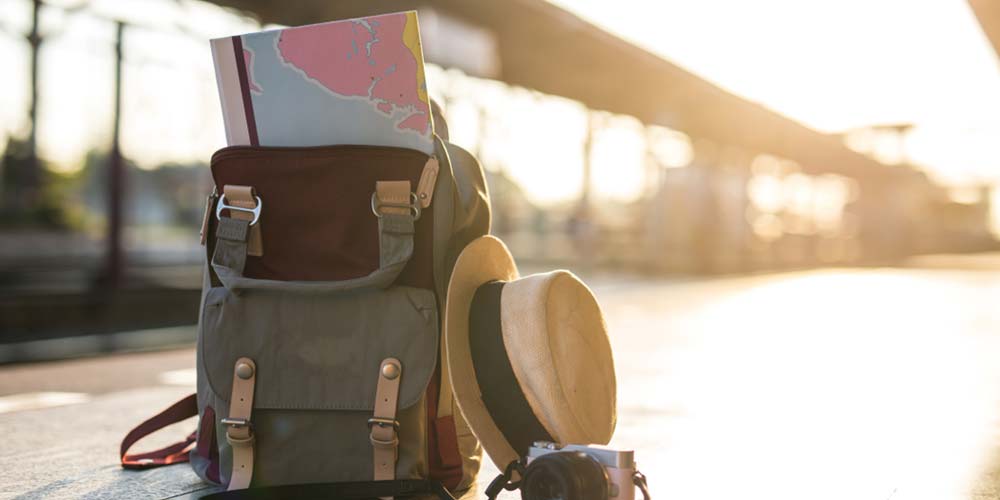 Other Points to Consider for Those Who Will Go Abroad for the First Time
In addition to all these suggestions, there are different points you should know. Here are the first-time advice for those who will go abroad:
When you go abroad, you need to have the stamp of your departure passport under your passport control. You can get this stamp at the toll booths or vending machines at the airport.
Airline prices for connecting flights may be more favorable than direct flights. In this case, you may want to buy a transfer ticket. But you should also check if you need a visa at the point of transfer. For example, if you are traveling from Europe to Asia and have not received your ticket from the same airline, you may need a Schengen Visa. That's why it's a good idea to call the airline or the consulate before you book a connecting flight.
Some airlines may not provide free meals during the flight. If you are going to buy a ticket from a flight company that works in this way, you can also determine your meal when buying a flight ticket and eat at a more affordable price.
You must check in before departure. You can check-in at the airport or online. Check-in can be opened 24 hours or 36 hours before the flight. You can get detailed information from the company you will fly.
You must be at the airport at least 3 hours before the flight. If you are traveling during the holidays, during periods of high passenger traffic, passport control may be more frequent. Therefore, you may have to go to the airport much earlier.
Let the journey begin
You made your list of things to do for your first overseas trip, packed your luggage and now you're waiting for your flight date! Make your last checks again and don't forget to take Travel Health Insurance to enjoy your trip without any problems!
If you wish, you can get your insurance from our Travel Health Insurance offer page.
We wish you a pleasant journey in advance!
Popular Content
It is important to have a healthy body. To do sports..